Mark Ball shares his family's story as he stands before a 300-year-old Bible passed down from his ancestors for generations.
The Ball family, who owned many plantations throughout Berkeley County during the colonial period, have long been connected with Strawberry Chapel, a chapel of ease built for the parish of St. John's, Berkeley in 1725.
Although hidden in boxes among several other family documents, the age-old Bible – a tangible symbol of the family's history – is still intact. And now, thanks to its new home at the South Carolina Historical Society – with more than a dozen boxes filled with manuscripts from the church – the religious book and other important documents will continue to be preserved for years to come. .
"We knew it didn't have to be in an attic," Ball said of the old Bible, which dates to 1701. "We wanted to do the right thing with the materials we had and take care of it properly."
While not every South Carolina family may have records that are hundreds of years old, families may have papers that can still shed light on the state's history. The South Carolina Historical Society is expanding its archival program to encourage more families to consider donating family records to the society to tell a more complete story of the state's past. Churches and businesses are also encouraged to review old papers and consider donating items which will then be used for research purposes at the historical society.
The program, titled "What's in Your Attic?", not only gives people the opportunity to free up storage space, but also empowers them to tell their own stories. The effort also aims to draw more attention to minority communities, whose stories have long been publicly ignored and overlooked.
"Filling the gaps in the state's historical record is important," said Virginia Ellison, vice president of collections.
The historical society, founded in 1855 by prominent South Carolina residents who wished to preserve copies of important documents, is the largest private collection of manuscripts in the state. The non-profit organization does not hold official government records, but instead houses – in its third-floor records room of the College of Charleston's Addlestone Library – personal collections of families, congregations and of businesses which include letters, property records, maps, registers, journals, written correspondence, etc.
The society interacts with approximately 2,000 researchers each year, including historians, genealogists, preservation students and history buffs. Having worked with the company for the past decade, Ellison said she has long wanted to raise awareness about the collection process. A $5,000 grant from the South Carolina State Historical Archives Advisory Board now gives him the chance to do just that.
"I wanted to not only demystify it, but help people think about items they have in their homes that have been passed down from their families…that might be interesting for an archive," Ellison said.
College of Charleston Special Collections receives 400-year-old King James Bible
The company will use the grant to travel to cities across South Carolina from March 31 through March 31 and share with local residents how to navigate the company's donation process, what questions to ask when reviewing archiving and the benefits of document donation. Some benefits are financial. Some items could have potential monetary value for collecting groups, though determining the value of items for research purposes is the ultimate goal of the program, Ellison said.
Guests will also learn about the company itself and what it collects. For example, the historical society would not be the appropriate collector for a 19th century piano. However, the nonprofit easily collects letters, flyers about church events, documents that give first-hand accounts of an event, and other papers that families might traditionally consider unimportant. . Photographs are particularly appreciated in the archives, which contain 35,000 stored photos. There is no age requirement for documents, Ellison said.
After items are donated and processed, they are cataloged in the company's online library and then stored in the archive room, where they are kept in a temperature-controlled vault and available to researchers upon request.
Wondering if something in your attic would qualify?
"If it's questionable for you, ask," Ellison said. "Please call before you throw anything away."
Dates and specific event details will be posted on schistory.org as soon as they are confirmed. For more information on "What's In Your Attic" or to request a presentation in your area, contact Virginia Ellison at virginia.ellison@schsonline.org.
While the effort aims to focus on historical society, the nonprofit says it also raises awareness for preservation efforts more generally. The first stop on Ellison's tour will be the Clemson Area African American Museum, where she will share the society's agenda while stressing the need to support the upstate African American Historic Center.
"We desperately need artifacts, articles, documents and photographs – all types of information dealing with African Americans in this region," said Angela Agard, executive director of the Clemson Museum.
The Society's archives house papers from some of the state's best-known people, including papers from the Ravenel, Drayton, Middleton, Gadsden, and Laurens families. Other interesting collections include papers by Henry AM Smith, a prominent South Carolina judge and historian. Smith also collected maps, including a 1799 plate of the prestigious Price's Alley.
Other records help highlight a defining period for the arts in Charleston. John Bennet's papers are kept in the company safe. Bennet is considered a leading figure in the Charleston Renaissance.
The company has more recent collections. Maps and notes used to build a temporary memorial outside the Emanuel AME Church after the June 15, 2015 shooting were placed in boxes and donated to society in 2020. The work of organizing the maps has been interrupted by the pandemic, but the nonprofit hopes to continue resuming the organization of condolences soon.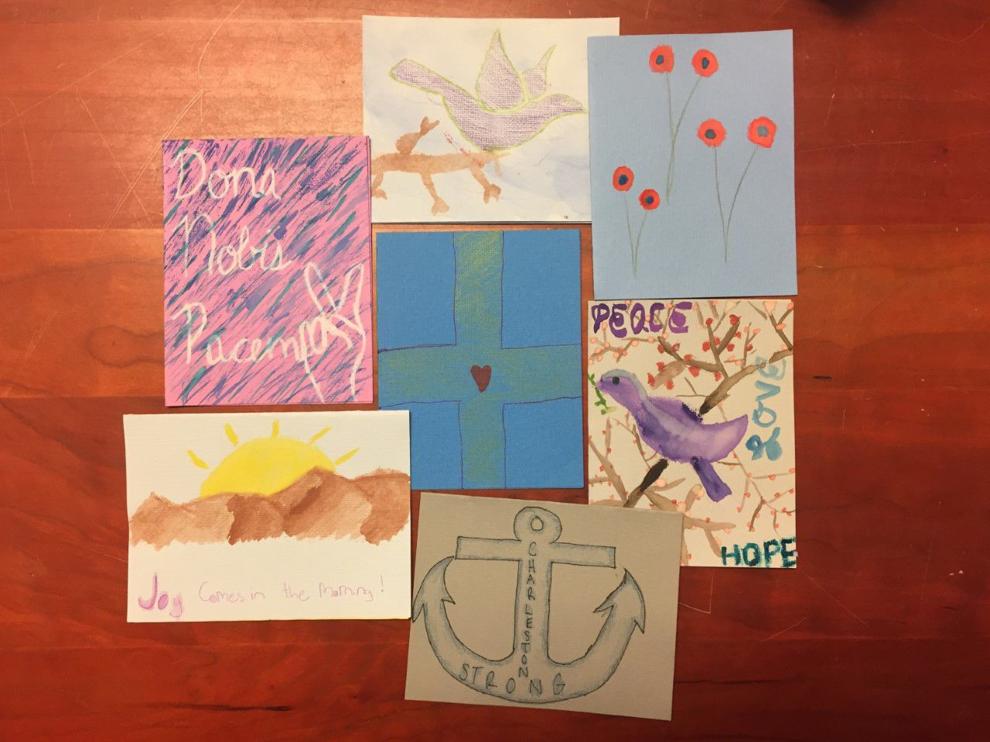 The historical society seeks to diversify its collection. The organization has some minority representation, including articles by prominent artist Edwin Harleston, who also founded the NAACP Charleston branch. But the company sees its new initiative on the road as a chance to shed light on Charleston's role in the civil rights movement.
The group would also like to see more Native American contributions. Ellison acknowledged that there are local institutions solely focused on telling the stories of groups who have been marginalized, including the Avery Research Center and the new Avery Research Center for African-American History and Culture and the new International Afro-American Museum.
However, much of what society has is "the white man's version" of South Carolina history, which is problematic because it ignores the perspectives of other communities that have long called South Carolina home. South Carolina, Ellison said.