Posted May 27, 2022
Regional councils across Australia are making great strides in the aquatics sector, with new facilities opening, upgrades underway and future planning to meet growing community needs.
It is heartening to see Councils adopting the Australian Water Safety Strategy 2030 calls for improved access to swimming pools and upgrades to aging infrastructure.
As part of the overarching vision 'Towards a drowning-free nation', Australia's Water Safety Strategy 2030 sets out five priority areas: people, places, activities, risk factors and populations.
Below is an overview of some of the activities taking place across Australia led by Regional Councils over the past month.
Goulburn Mulwaree Council is a council with a new facility opening this month. Swimmers welcomed the upgraded Goulburn Aquatics and Leisure Centre, which reopened after a nearly $30 million two-year upgrade that included a $10 million grant from the NSW Government.
With the facility retaining the existing 50m pool, the Aquatics Center now proudly hosts a new 25m eight lane indoor pool, program pool, hydrotherapy pool, gymnasium, water play area, changing rooms and a café that opens onto Victoria Park and its spectacular rose garden. .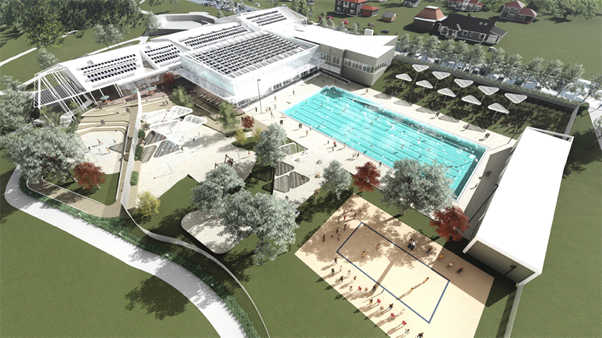 Image source: Goulburn Mulwaree Council
Port Macquarie-Hastings Council has also been busy, with Council beginning the next stage of planning for the Port Macquarie Olympic Pool. A timeline and funding have yet to be confirmed to rebuild the 56-year-old community facility.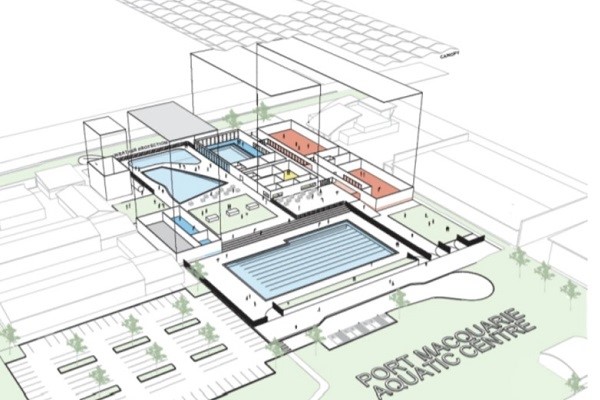 Image source: Australasian Recreation Management
Port Macquarie-Hastings council group manager Lucilla Marshall said the main consideration was to understand what elements should be included in the new facility. Extensive consultation with the community led to the addition of a 25 meter pool, 50 meter outdoor pool, compliant diving area and water polo elements to the plans.
In Victoria, Hepburn Council has released its Aquatic Strategy, a 10-year priority plan to guide the future direction of aquatic facilities and community use in the county. The council is engaged with indigenous community groups located in Dja Dja Wurrung country.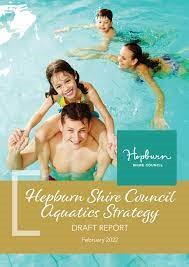 Image source: Hepburn County Council
Also in Victoria, the City of Greater Geelong has announced that construction is set to begin on the new Drysdale Sporting Precinct outdoor pool complex. The compound includes a $15.5 million heated swimming pool, which will be suitable for family use, swimming lessons, school carnivals and exercise classes. The development also includes the planting of over 100 trees and shade areas and a 16 kW solar system.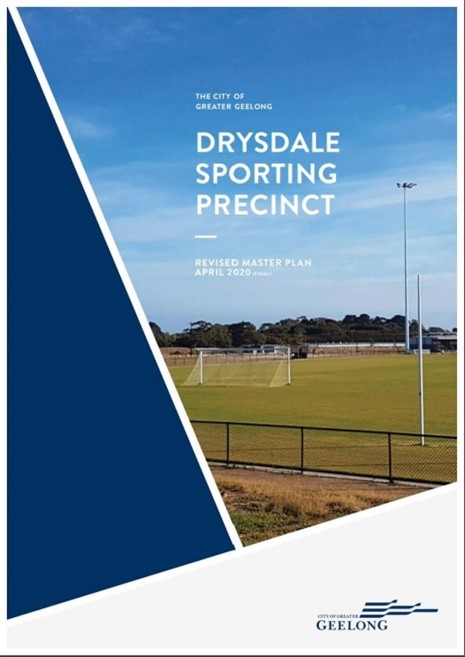 Image source: City of Greater Geelong
In Western Australia, the Terry Tyzack – Inglewood Aquatic Center in the city of Stirling has just reopened after completing the first stage of renovation. Federal government support enabled AE Hoskins Building Services to upgrade indoor pools, utility rooms, locker rooms and the spa area.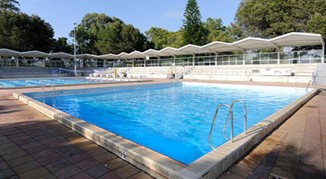 Image source: Town of Sterling
In South Australia, the state government has committed $7.185 million for upgrading the Salisbury Recreation Precinct, with a matching amount coming from the council. The construction features materials that reflect the soil, bark and eucalyptus of the surroundings.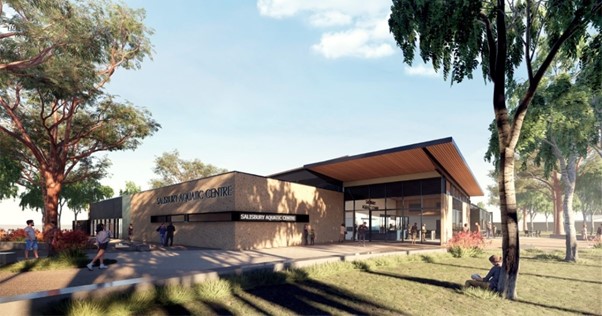 Image source: City of Salisbury
In Queensland, Livingstone Council has received a funding commitment for the redevelopment of the Yeppoon Aquatic Centre.
The $13 million upgrade includes:
new competition pool of 50 m with ten lanes
new equipment and administrative area
new disabled access facilities
new entrance, driveways and additional on-site parking
new health and wellness center
new community hall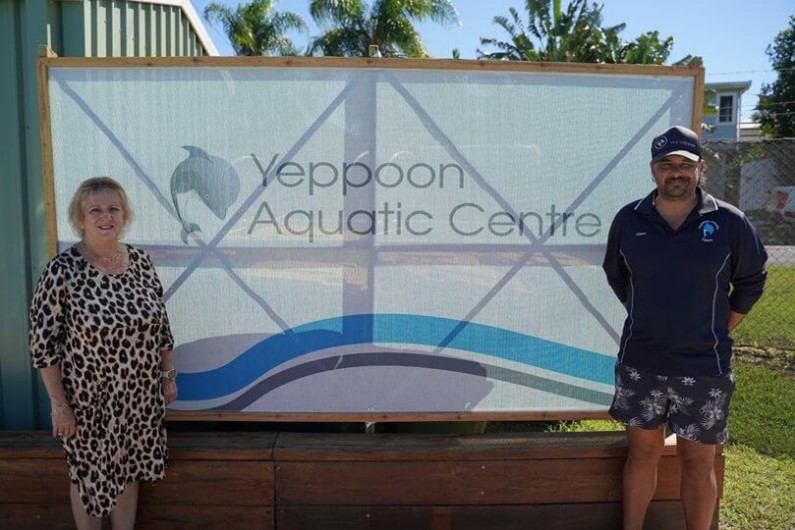 Image source: Michelle Landy, MP
In the Northern Territory, Katherine City Council has secured bipartisan support for a $10 million upgrade to the Katherine Aquatic Center, which would be used to provide an upgraded 50-metre, eight-lane pool and a new water park .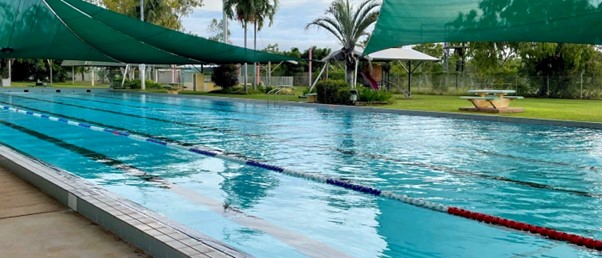 Image source: Belgravia Leisure
Likewise, George Town Council in Tasmania won bipartisan support for a $15 million upgrade to the George Town swimming pool.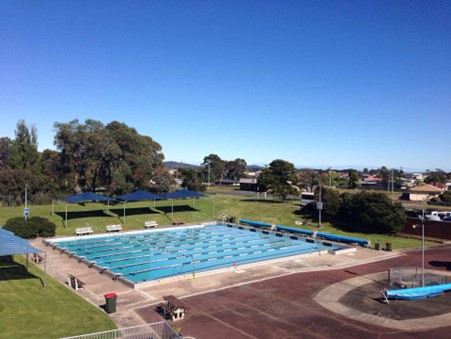 Image source: EvoHeat
Regional centers are at the heart of Australia's Water Security Strategy 2030, and regional councils welcome community requests for improved and accessible water facilities.
Australian Water Safety Council head Justin Scarr said the strategy encourages the extension of services, as well as innovative approaches such as the use of drones and emergency stations in remote locations. .
"Water security is everyone's responsibility, and the strategy outlines what water security organisations, councils and community members can do to help," Scarr said.
"We acknowledge the long-standing support of the Federal Government in reducing drownings in Australia."
Each year, more than 280 people die by drowning, and many more are hospitalized from non-fatal drownings. Two-fifths of drowning deaths occur in coastal environments (beaches, ocean and rocks), 36% in rivers and lakes and 61% outside major cities. Males drown at a rate four times that of females. One-year-olds have the highest drowning rate of all ages.
Did we miss your aquatic project that you would like to highlight?
Royal Life Saving is always on the lookout for stories to tell about the aquatics industry and the need for infrastructure to keep a water loving nation from drowning.
Please contact aquatics@rlssa.org.au if you would like to feature your project in national aquatics industry news.