Holding an oversized 5-pound magazine up to her face, Shadya Jarecke becomes obscured. She grips the edges of the magazine, fingers almost aligned with the subject of the cover photo: a participant in the Jan. 6 "Save America" ​​rally holding a cutout of the face of then-President Donald Trump with pointed fingernails. of the participant spelling out "Trump 2021".
Carol Guzy, the first photojournalist to win four Pulitzer Prizes, took the photo, which made the cover of the first magazine published by The Curious Society.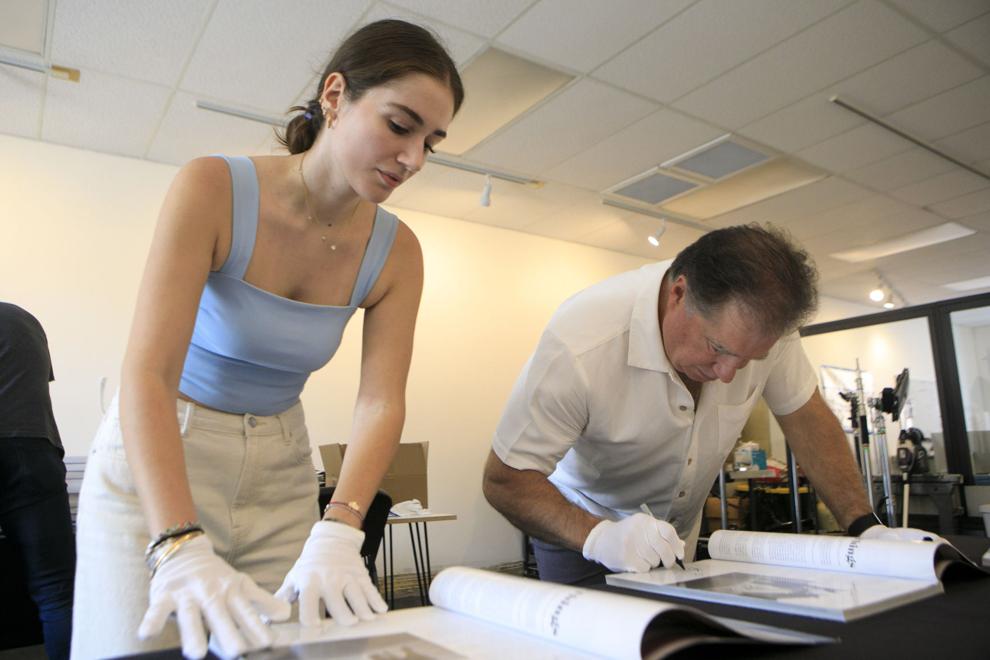 It is a juggernaut of a publication, at 256 pages and measuring 14.5 "high and 11" wide. In early August, the magazines were shipped to Billings from Nava Press in Milan. Contributions from more than 50 photographers from around the world are included in the publication, designed to tell stories through photos. Pulitzer Laureates and lesser-known photographers are featured on shimmering, large-scale pages.
"We wanted people to take a minute and walk away from their phones," said Shadya Jarecke, who, along with her father Kenneth Jarecke and photographer Paul Bellinger, founded the publication in January. "When you're holding a five-pound book in your lap, you can't have your cell phone on and texting while you're doing it. You can't have the TV on. It requires your full attention.
Working from the offices of the MINT Film Festival in downtown Billings, she kindly reminds her father – the publication's editor – to wear gloves when signing the first edition. By the time he's finished, Kenneth Jarecke will have signed 2,500 times.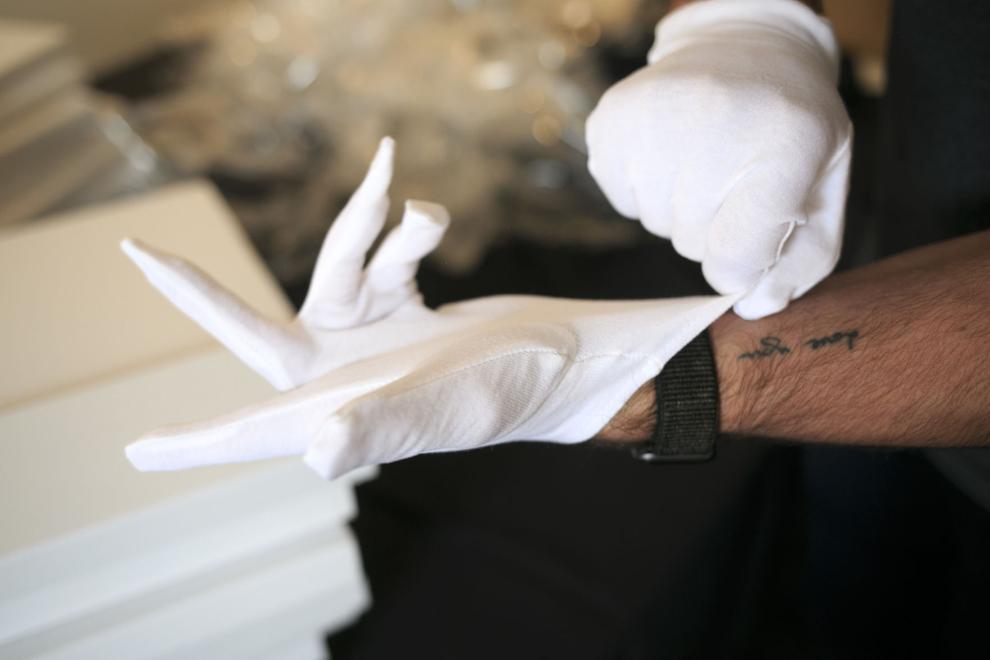 "I'm a big supporter of this idea of ​​'slow news'," said Jarecke, who grew up in South Omaha and now resides in Joliet.
Award-winning photojournalist and war correspondent, Jarecke has documented a wide range of subjects in more than 80 countries. He humanized the war in the Persian Gulf, covered the protests in Tiananmen Square, documented nine Olympics, covered several presidential campaigns, and worked for LIFE magazine as a White House photographer during the Ronald Reagan years.
He was nominated for a Pulitzer Prize for his 1991 photo of an Iraqi soldier cremated in a truck explosion during the Gulf War conflict – an image the Associated Press deemed too gruesome for the American public .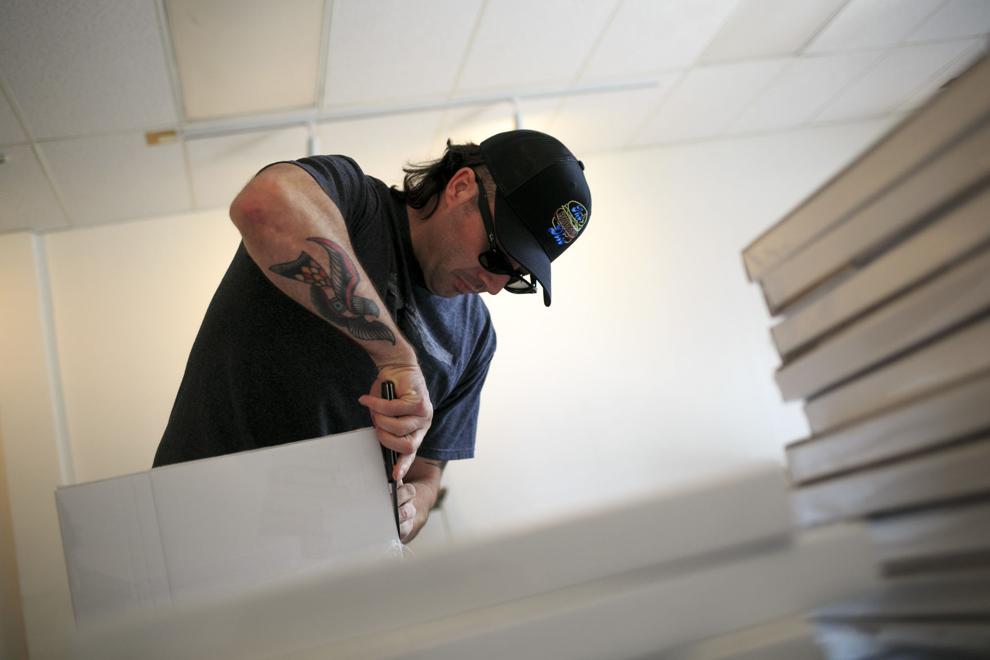 His first big assignment was for Life Magazine at the age of 20, following the presidential campaign of preacher-turned-politician Jesse Jackson in 1988. "I spent a year with him for a 12-page report… People can't do that anymore.
A long-standing love
As a teenager in the 1980s, Jarecke and his high school photography club classmates were introduced to photojournalism by photographers on staff at the Omaha World Herald. Photographers of the time worked with 35mm and large format film and produced their own prints in a maze of interconnected darkrooms.
"It was magic for us. Seeing that as a high school student and being welcomed into … Everyone shared. They were enthusiastic.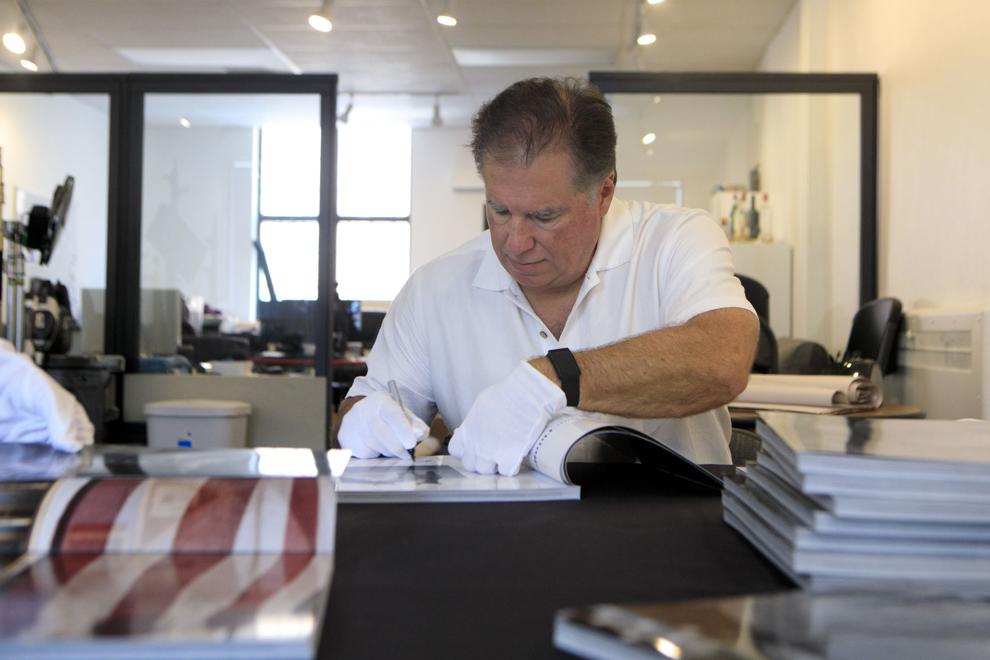 Jarecke accompanied photographers on missions and they became his mentors. "I have tried for years to figure out how to preserve and transmit the photojournalistic traditions that have been passed down to me," he said.
Creating a long storytelling platform for photographers became his answer. The first issue of The Curious Society features 53 contributors from around the world, and more than half of the photographers are women, and as many are not from the United States.
"The contributors are out of the woods," said Jarecke, who estimates 480 submissions were received after calling for photos earlier this year.
"There are all these photographers doing a great job, but they have nowhere to put it," said Paul Bellinger, co-founder and chief content officer. "Most existing outlets can run one or two images. They can't post 22 page posts like we do.
A dying industry?
Publishing is an anomaly in the declining printing industry. Digital technology continues to replace traditional print media, and printing and related support activities lost more than 12% of hours worked in 2020, according to the Bureau of Labor Statistics, the largest drop since 2009.
To complicate the industry, tariffs on imported raw materials such as paper and postal reforms have driven up printing costs in recent years, according to a 2019 report from Printing Industries of America.
COVID-19 has only worsened the disruption in the industry. Yet during this difficult year of losses, restrictions, layoffs and time off, 60 magazines were born in the United States in 2020, according to Samir Husni, professor and founder of the Magazine Innovation Center at the School of Journalism and new media from the University of Mississippi. , who leaked his data to the New York Post. That's about half the number of new print magazines that saw the light of day in 2019.
Husni estimated the average price of a newly launched magazine in 2020 to be $ 7.99. The first issue of The Curious Society costs $ 85 and the organization encourages membership, which includes a quarterly publication delivered to your mailbox. Membership is not cheap; a basic membership costs $ 300 per year, and prices rise from there, up to $ 12,000 per year for a benefactor. Students can get a membership for $ 200, an attempt to make the publication accessible to a younger audience.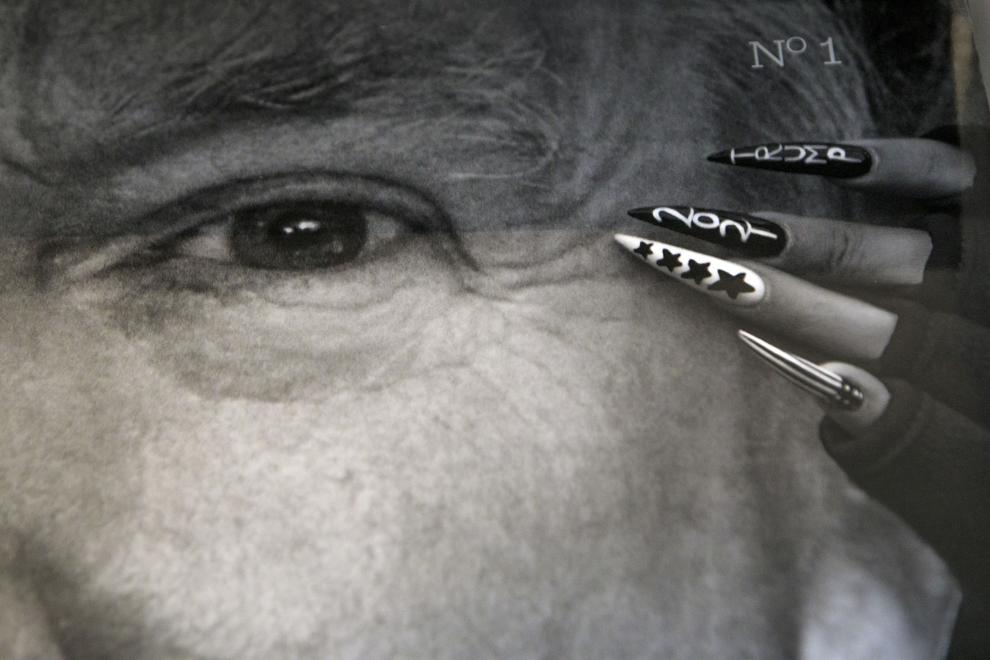 So far, around 1,400 people have signed up to become members, and that number is increasing, according to Shadya Jarecke.
"People want something different," she said. "It's worth having a piece of art that not only looks beautiful and shows its value that way, but more importantly, the stories inside show things that are priceless. We start conversations through this problem and through these images. "
Individual shipping on the five-pound magazine costs less than $ 10 each, but internationally it's much more expensive. So, for now, subscriptions aren't available overseas, although people can order a single magazine and pay the shipping cost.
Being a member has its perks, depending on level, centered around the idea that memberships support photojournalists and visual storytellers on such a platform.
"I could be wrong with that theory, but I think people value the things they pay for," Kenneth Jarecke said. "If you've invested in this, if you're a member and made this commitment. I don't want it to stay in the box when it arrives at your place. We try to offer this experience that no longer comes from the world of magazines.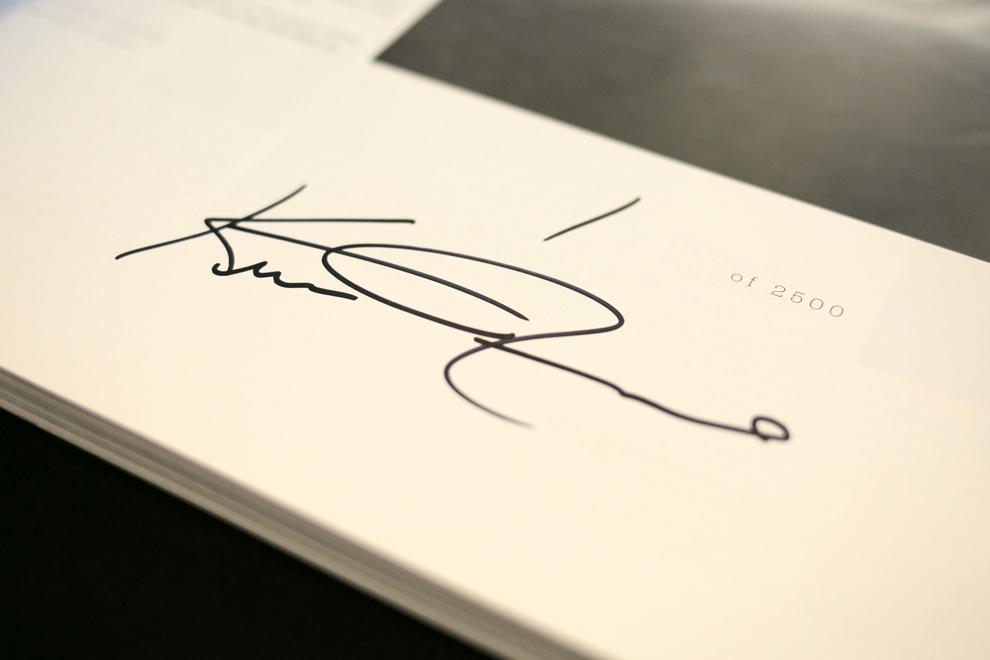 For its 53 backers, The Curious Society cut checks totaling over $ 50,000. The publication pays a license fee of $ 200 per page, and photographers retain the copyright to their images.
"We wanted to create this outlet to inspire and show that there is still good work out there," Bellinger said. "And it doesn't need to be cut into pieces. We really believe in the power of a long essay, the ability to have a story and tell a story and be with someone for more than 5 minutes.
To encourage young photojournalists, The Curious Society also launched the Gad Grant, named after photojournalist Gad Schuster Gross, a Romanian immigrant who was a close friend of Jarecke.
Jarecke described Gross as a determined photojournalist who felt the urge to go to war and photograph what was going on in Iraq, even though he was at the same time accepted into Harvard Law School.
"He believed that as a pro bono lawyer he could do more good as a lawyer than as a photojournalist," recalls Jarecke. "He's going to Iraq and is in the wrong place at the wrong time." On a mission for Newsweek, Gross was 27 when he was captured and killed by Iraqi forces, along with his Kurdish guide.
To honor his murdered friend, Jarecke and The Curious Society give two Gad grants per month to young photographers, who receive a stipend of $ 250, work with the publishers of the publication and, if their work is up to par, are also published. in the magazine. In total, the publication has awarded 14 grants, and the first issue features the work of six recipients, listed as "The Future" in the publication's list of contributors.
"We don't put any conditions on the money, but we encourage them to make a story within walking distance wherever they are," Jarecke said. "Wherever you are, there is a story to tell. Take pictures where you are, make pictures in your community, make pictures of what you know. These are the stories I want to see."
Email arts and entertainment reporter Anna Paige at apaige@billingsgazette.com or follow her on Twitter and Instagram at @penandpaige.