The latest hospitality business to open on the former site of Bar Mallozzi and Mum Cha is a bar with a 'crowd-friendly' food and drink menu with a primary aim of providing customers with a 'good time' .
About a week before the Adelaide Fringe proliferates throughout the CBD, a new bar has launched at 279 Rundle Street.
This space has been a lot in recent history.
In 2017, it was Iberia, a restaurant and bar drawing on the culinary references of the Iberian Peninsula. In 2018, it was picked up by reality TV celebrity Jock Zonfrillo and relaunched as Bar Mallozzi. A year later, just before the pandemic hit, the team behind Mother Vine brought dumpling restaurant Mum Cha to space.
Mum Cha remained stoic against the economic toil of the virus until last month, when its founders opted to break the lease rather than stay in an Omicron-stricken city.
Site owner Maras Group had met Alex Huddleston and Josh Kleeman while looking for a tenant for Two Pot Screamer – another former Jock Zonfrillo site, two doors down – and offered the duo the rest of the lease.
They were thrilled with the opportunity and took over the space in mid-January. A month later, Alex and Josh launched their first hospitality business as owners: Society.
Alex tells CityMagwith a smile, he heard rumors of a ghost at the bar, but he seems unfazed by CityMagthe half-joking suggestion of a curse hanging over 279 Rundle.
The company will break the bad luck of the last space operators, he says, as they opt for a different experience.
"Mum Cha, I think, came at just the wrong time. It was the very beginning of COVID and they had the worst," says Alex.
"[But] they are very different operations for us – Iberia, Mallozzi and Mum Cha all operated as a restaurant rather than a bar… We think we are mixing things up a bit by making it a bar rather than a restaurant. And we think that will probably work in our favor.
The company uses all three levels of the venue, from the basement bar to the mezzanine four feet off the ground.
The drinks menu has three pages of cocktails (21 in total, all $18 or $20) and the beer, wine and spirits selection is mostly South Australian.
All the beers run around $10 a pour, with names including Mismatch, Bridge Road, Moon Dog, Pirate Life, Uraidla Brewery, and Little Creatures.
Wines by the glass are in a similar price range. Bottle prices are generally between $40 and $75, with a few exceptions (Pol Roger for $105, for example).
Wine labels on offer include Alpha Box & Dice, Big Easy Radio, Wirra Wirra, Shaw & Smith and Down the Rabbit Hole.
Although Alex hopes the company will be seen primarily as a bar, there is a food offering. The upper level features an open kitchen, under the direction of co-chefs Ethan Calvert and Steve Patmore.
The chefs have worked almost exclusively side by side since their apprenticeship and come to this project from Saturno Mick O'Shea's pub in Hackham, where Josh also previously worked.
The company's culinary direction, as Alex explains, is Modern Australian – the catch-all category that can be read as "a small selection of everything".
"We decided to go with Modern Australia because Australia is such a multicultural place, so it gives you a bit of everything," says Alex.
"You have things like your pork belly, but we also have ceviche, but we also have duck spring rolls, you have anchovies on toast, you have market tomatoes.
"It's very popular, but there are enough options where if you want to eat meat, there's meat, if you want to eat fish, there's fish. If you want vegan, vegetarian , gluten-free, we have a few options for everything.
The menu was designed to be shared and dishes are sold (for the most part) at south of $25.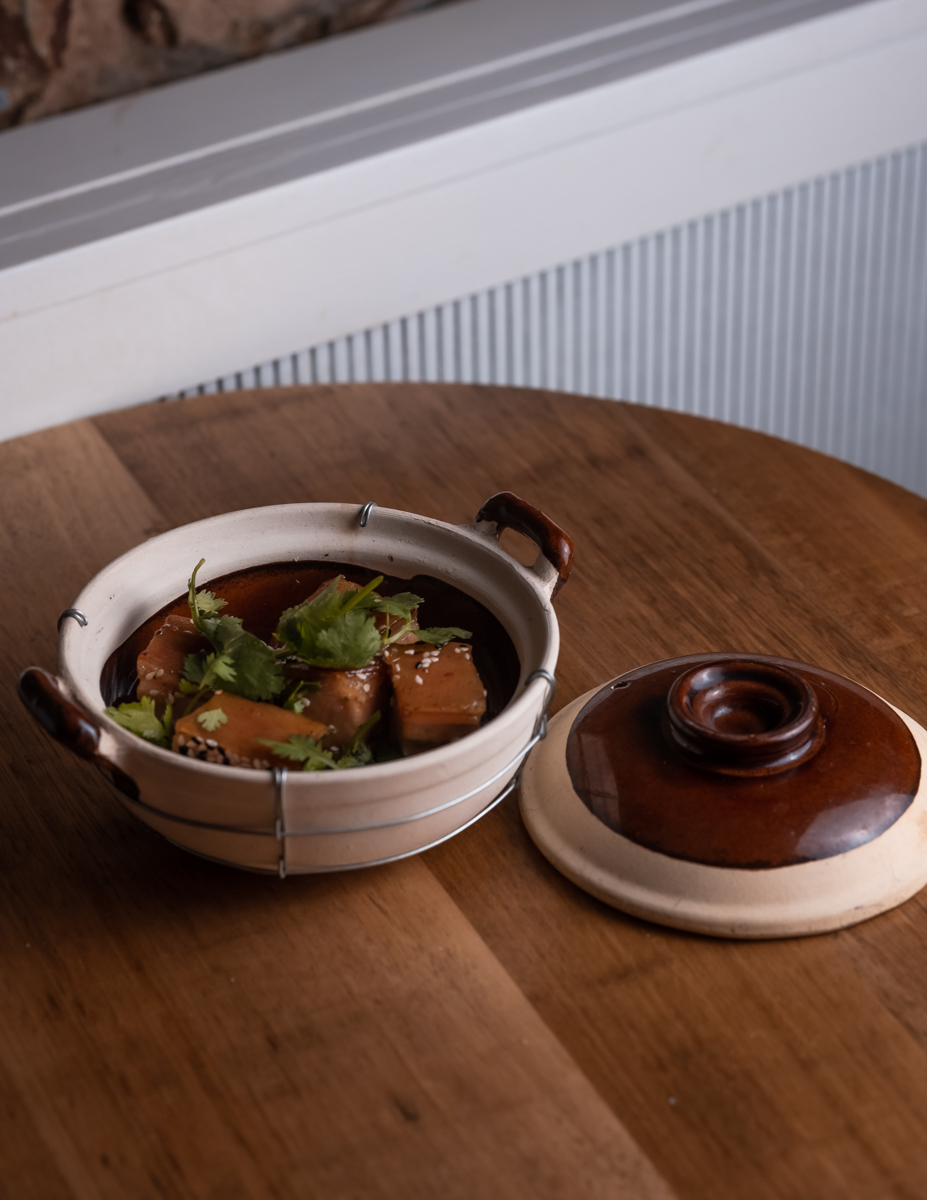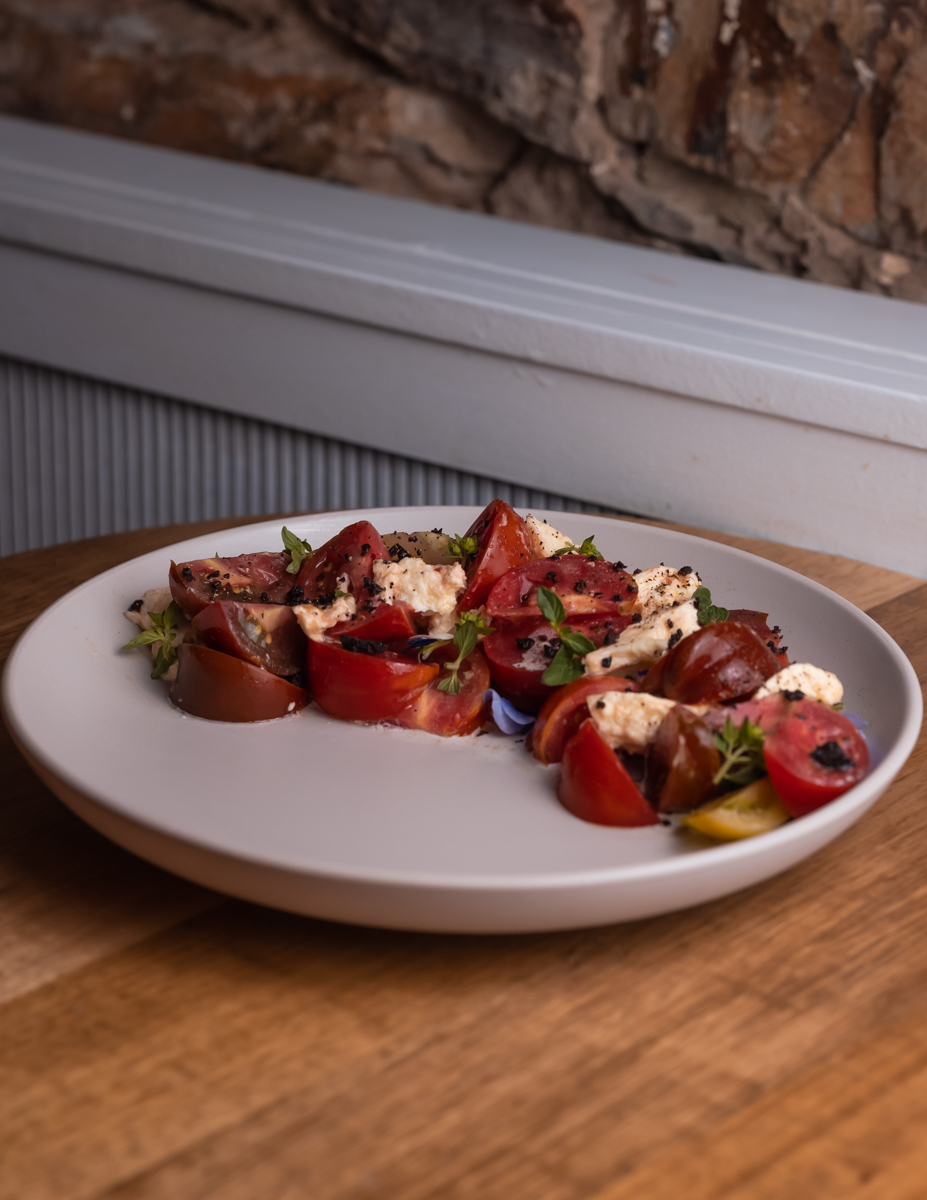 Price was an important consideration for Alex, who sees that the East End needs more accessible locations.
"We didn't have anything that fit that category that covered a huge amount of stuff, so we just tried to come up with an idea that appealed to everyone, basically," he says.
Alex enters this project with no experience in the hotel industry. He worked in the disability industry for six years and was a support coordinator for the NDIS. He says he "didn't like the culture."
"It's very money-oriented, rather than people-oriented, which didn't sit well with me, to be honest," Alex says.
In hospitality he felt he could serve the social side of his personality – and this is the cultural undercurrent of society. It's a bar, Alex hopes, for everyone.
"We really want people to have a good time," says Alex.
"Honestly, we're pretty nice people, all of our employees are nice people, and we want to be the kind of people that people feel like they can come and interact with us.
"Koby [Gelven] is our cocktail guy so they can come up and chat with Koby about how he makes all his cocktails and whatnot. He worked a bit at Therapy, so he has a bit of knowledge on that.
"We have the kitchen completely open – we want people to be able to come and chat with the chefs and ask them what they're doing, things like that."
The concept behind Society is to be as broadly appealing as possible. This, in most cases, is considered madness – to design anything for the average person is to design, very specifically, for no one in particular.
But Alex and his team are using this hyperactive time of year to welcome as many people into society as possible, and their particular brand of crowd-pleasing is likely to win fans.
"We want people to have fun, to not feel like they're held to any standard because they're in the East End or whatever," says Alex.
"If they just want to drink and carry on a bit, they are allowed to do so. There's nothing wrong with that.
The company is located at 279 Rundle Street and operates Wednesday through Sunday, 5 p.m. until late.
Connect with the business on Facebook and Instagram.